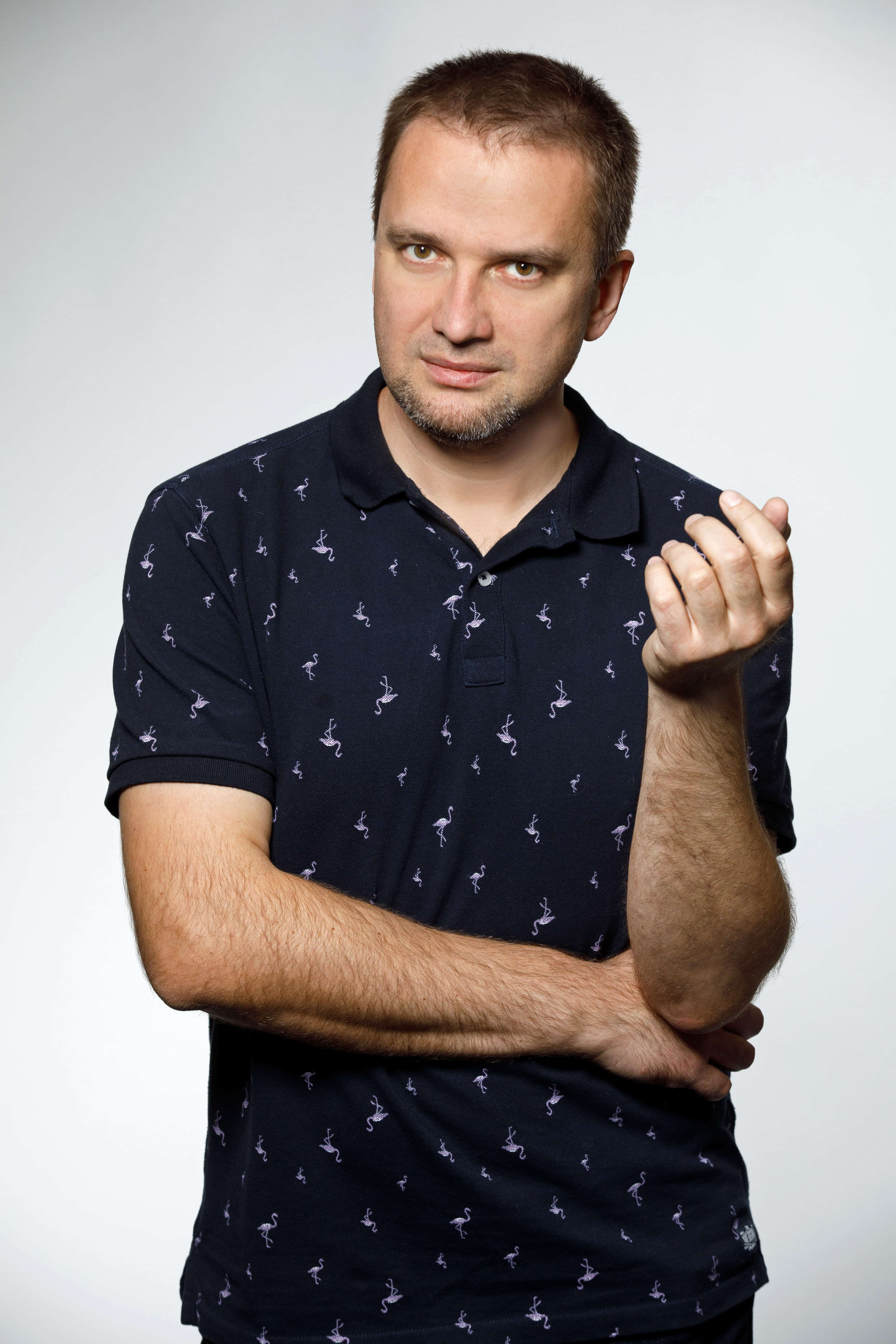 About me:
My name is Alexander Antonov, I'm a professional photographer. Work mostly in Russia, Slovakia, Czech Republic.
I was born in Moscow. Work as a photographer since 1997, started as an assistant for Dmitry Vlasenkov, famous fashion photographer. It was an invaluable experience, now I have my own photo studio in Moscow and studio facilities in Bratislava, Slovakia.
My first steps as a reportage photographer were shooting for music groups and singers. Thanks, "Bravo", "Alisa", "Tellen Gwad", "Mother's little helpers" for being perfect models!
Working as a photographer I've got new friends, colleagues, clients, experience and knowledge.
Now I feel well experienced in:
studio shooting (food, portraits, family, jewellery and more)
reportage shooting (exhibitions, parties, conferences, presentations and more)
wedding photography (Prague, Bratislava, Moscow, Saint Peterburg, Vienna, Budapest and other locations)
family and children photography (love stories, family shooting, children)
advertising, catalogues shooting (jewellery, fashion, cars and more)
travel photography (all around the world)
Personal exhibitions took places in Prague, in Bratislava, in Moscow between the years 2013 – 2018.
I use Fuji and Canon equipment.
I'm sure that every client needs personal treatment, so feel free to contact me directly for details, prices, schedule etc.
Audi Russia
Maersk
MediaMarkt
3M
SCA Russia
McKinsey&Company
The Ritz Carlton
Ozon
Nestle
Boston Consulting Group
SAP
ING Bank
Volvo
A&T Trade
Yandex
Rostelecom
Норильский никель
РЖД
Мосэнерго
ЦентрТелеком
PR агентство "Михайлов и Партнеры"
SlovakiaInvest
Донстрой and more